I managed to get my Alaska photos off another device.  Today I'll show you Talkeetna Lodge. We stayed there on our way back to Anchorage from Denali.  This is a deep gorge on the way there. We also crossed this gorge on the train on the way to Denali Park. It's the deepest gorge under rail and highway in Alaska.

Also along the way I got this shot of the Alaskan Range. It must be 50 miles long. Denali is just left of center, a little covered with mist.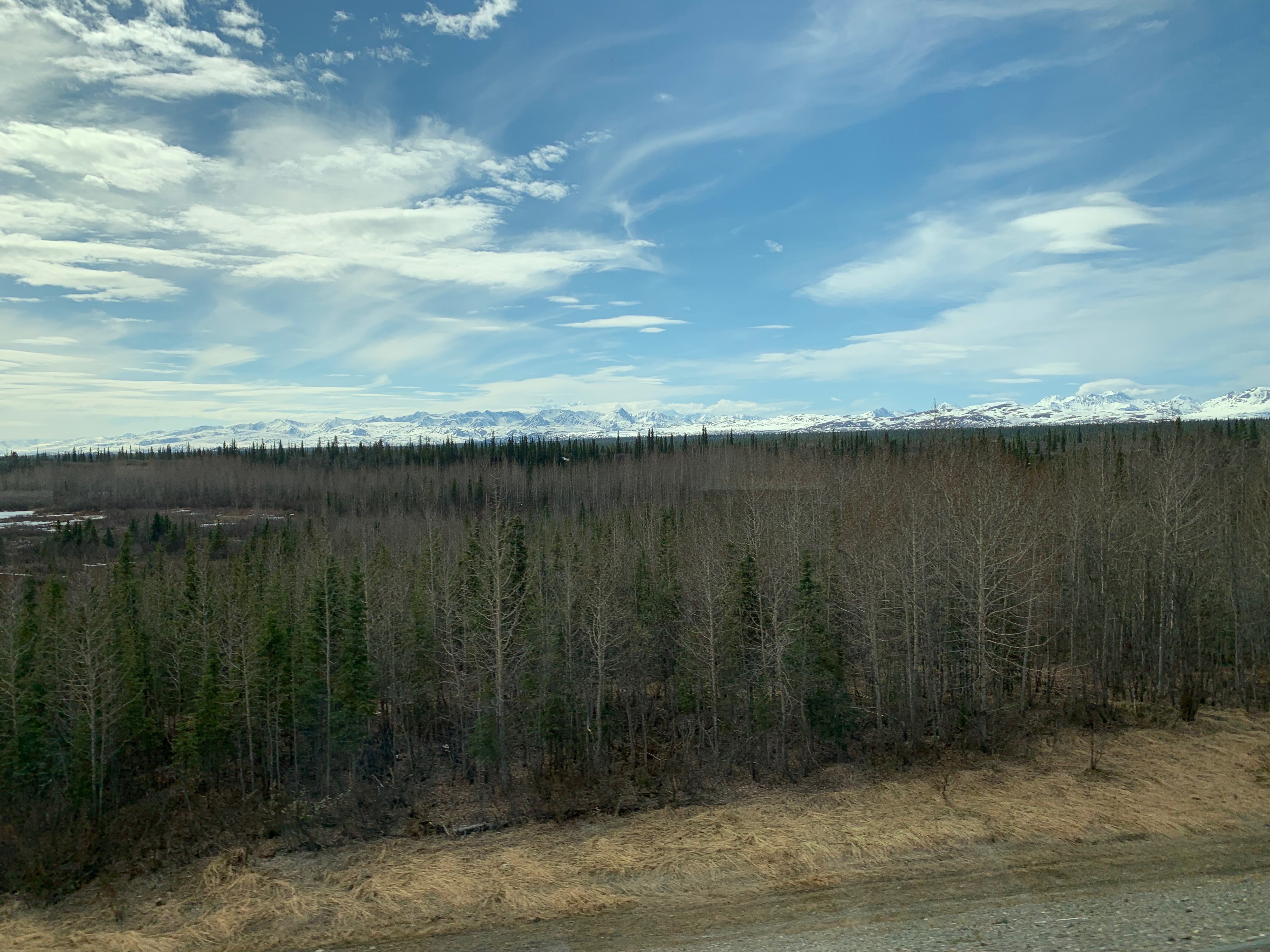 You can't really see it in that picture, so I've cropped and enlarged it. We are about 50 miles away. Denali is magnificent.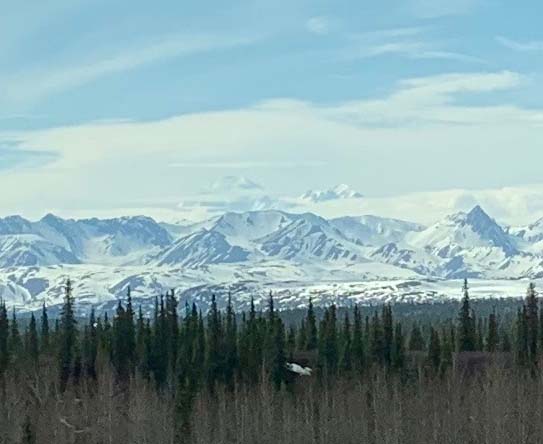 We arrive at the lodge…
   
The Lodge is beautiful, and the setting is absolutely mind boggling. 

The food was ok, but nothing special.

The camera shot doesn't do justice to the view of the mountains.