You can't find toilet paper, hand sanitizer or face masks at the store. (By the way, I have a friend who tells me that you can buy denatured alcohol by the gallon at the paint department at Lowe's) But I've solved the face mask problem. First I was going to use Frau Grace's mother's old Westinghouse Free sewing machine. It's about 80 years old. But it's kind of creaky:
I took one look at the plug: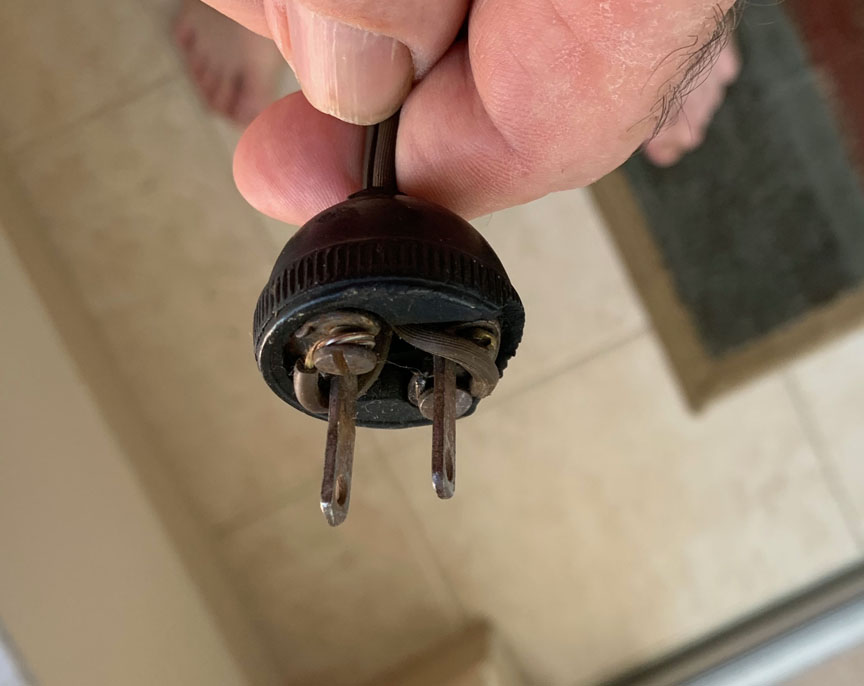 I could either die by the virus or be electrocuted. I sewed my new mask by hand. I made a video about how to do it. Here's Part 1.