What bliss, the first night of marriage! Here are Billie and I arriving at the fabulous Hotel Cucuracha in beautiful downtown Shreveport: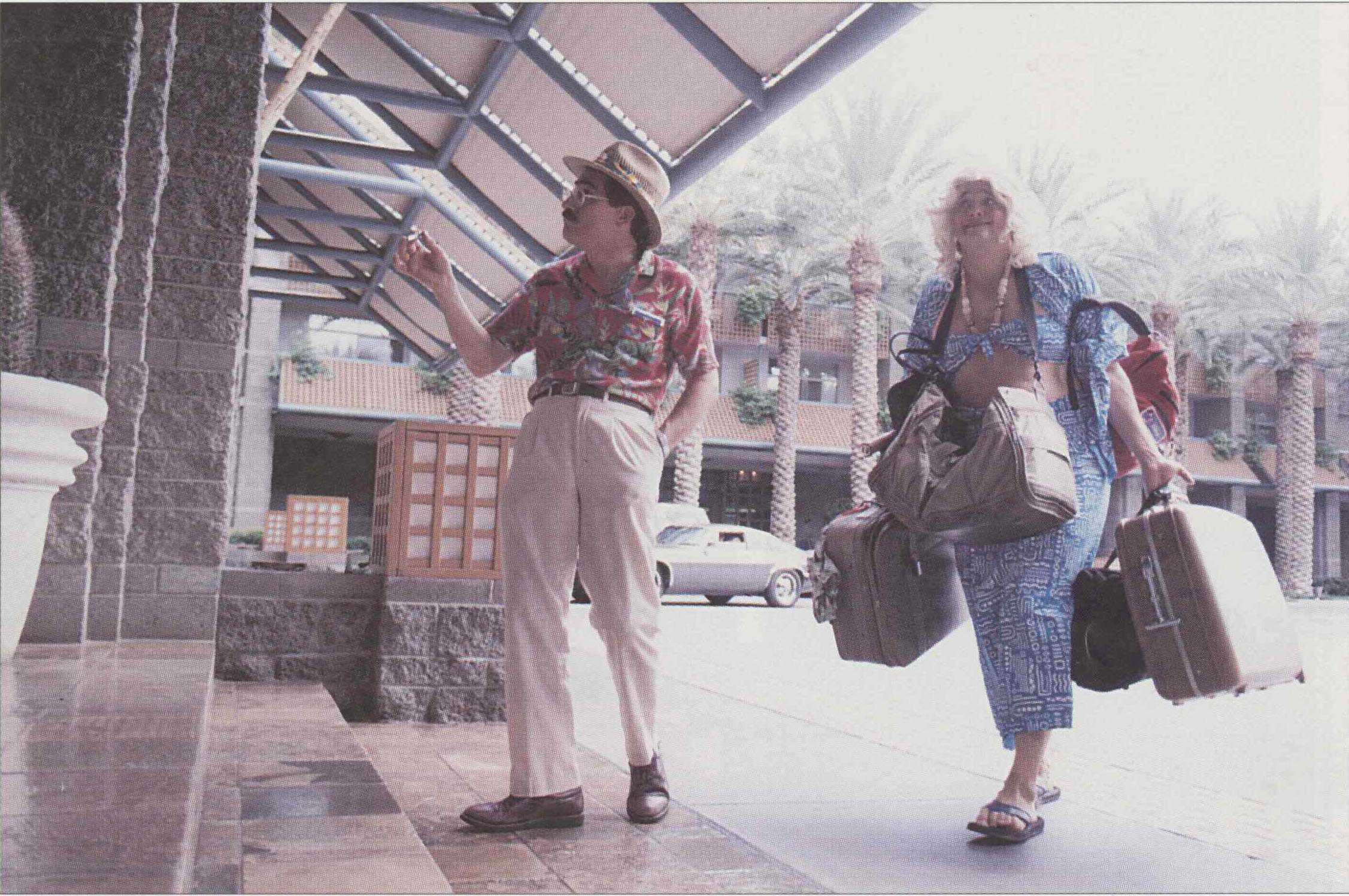 The desk clerk was very accommodating.  He kept grinning and winking at me.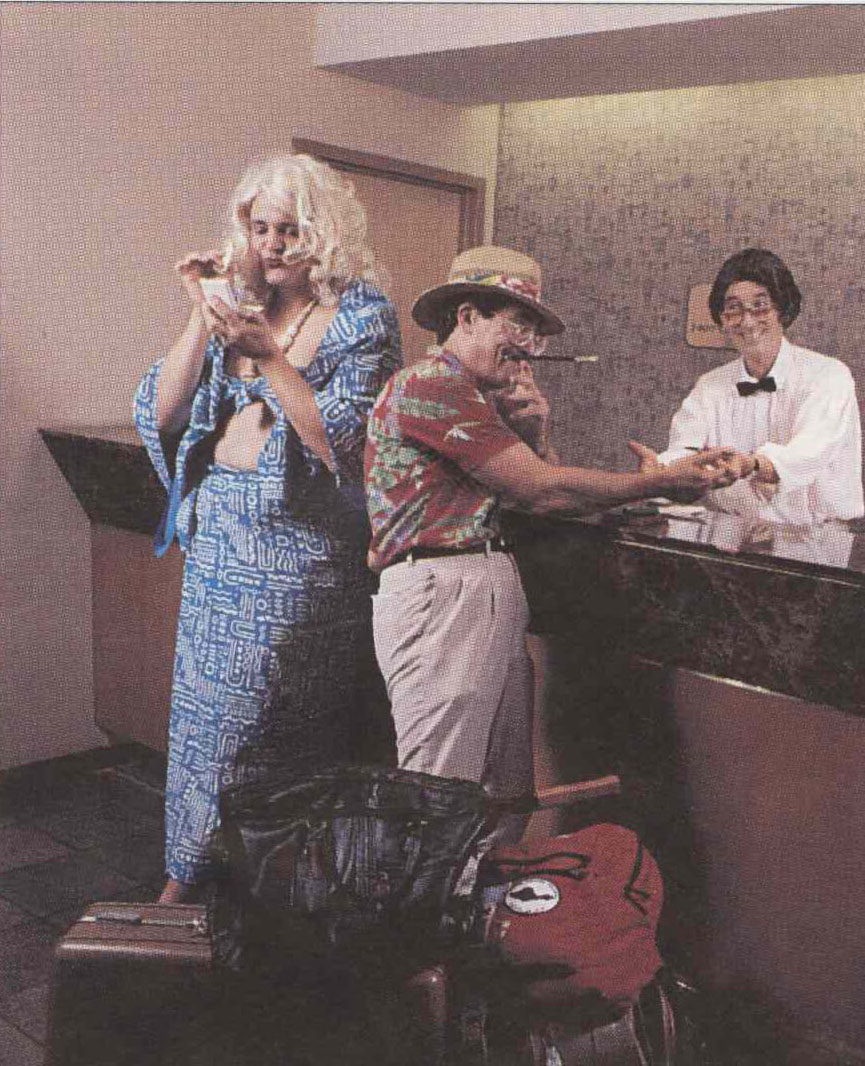 That first night together would have been a lot more fun if not for the nosy maid.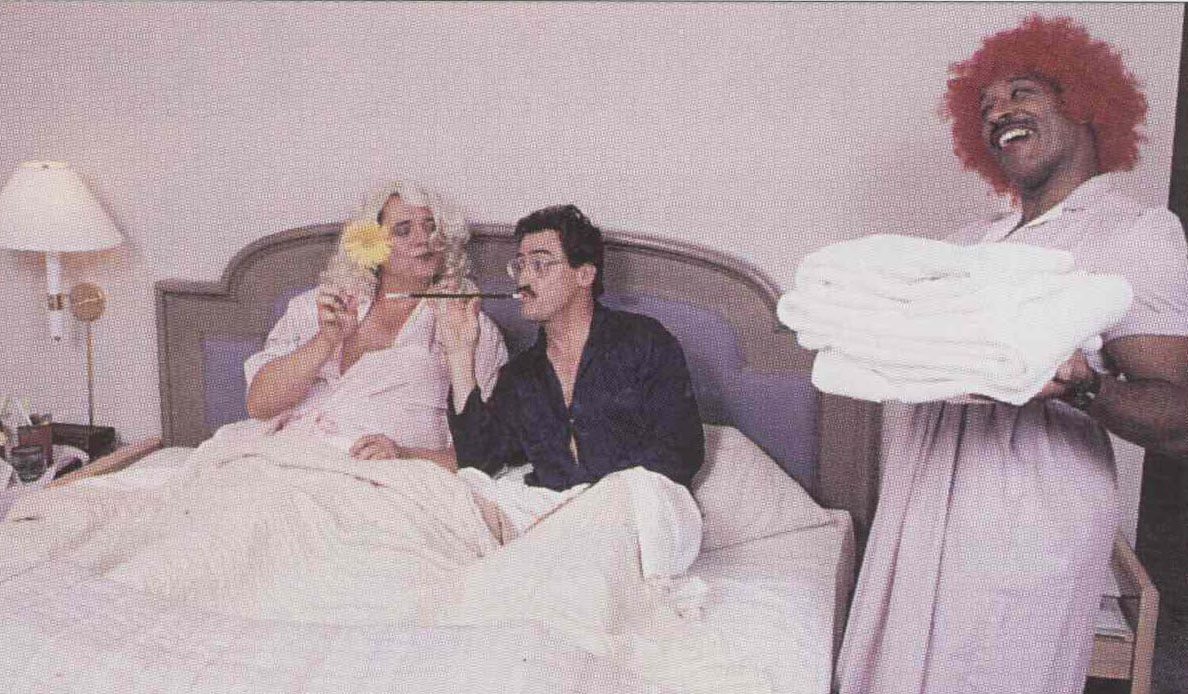 Here's Billie the next day showing a little cleavage: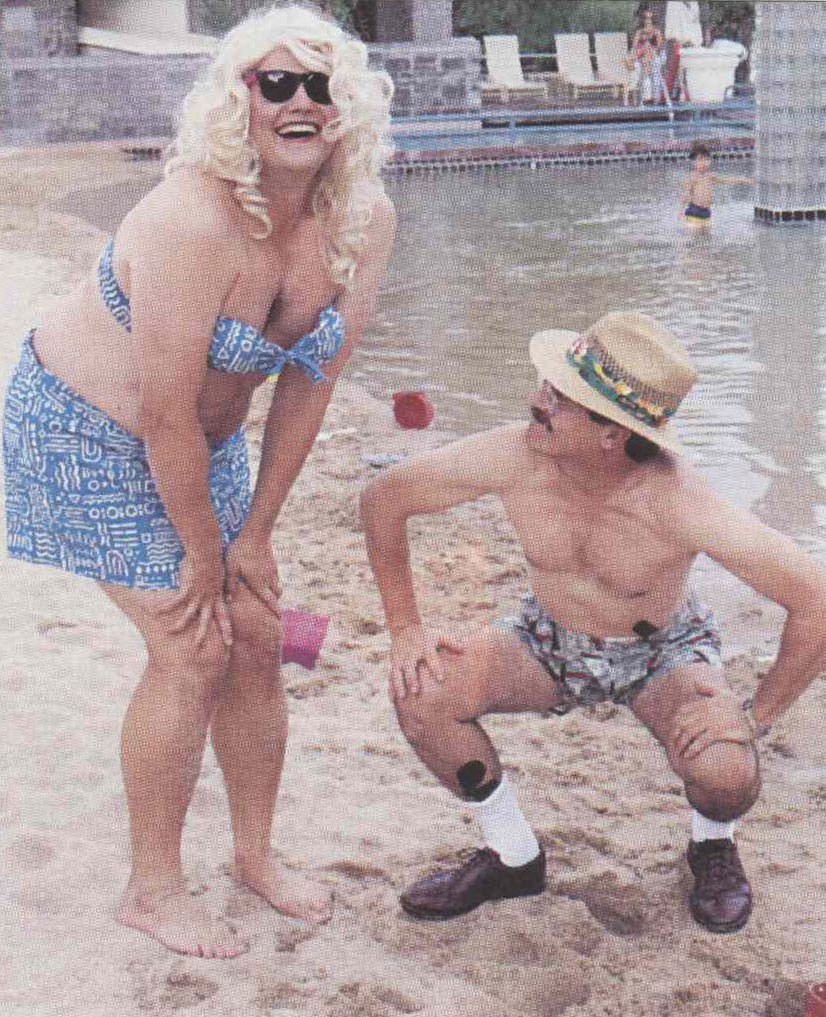 Here we are splashing in the pool: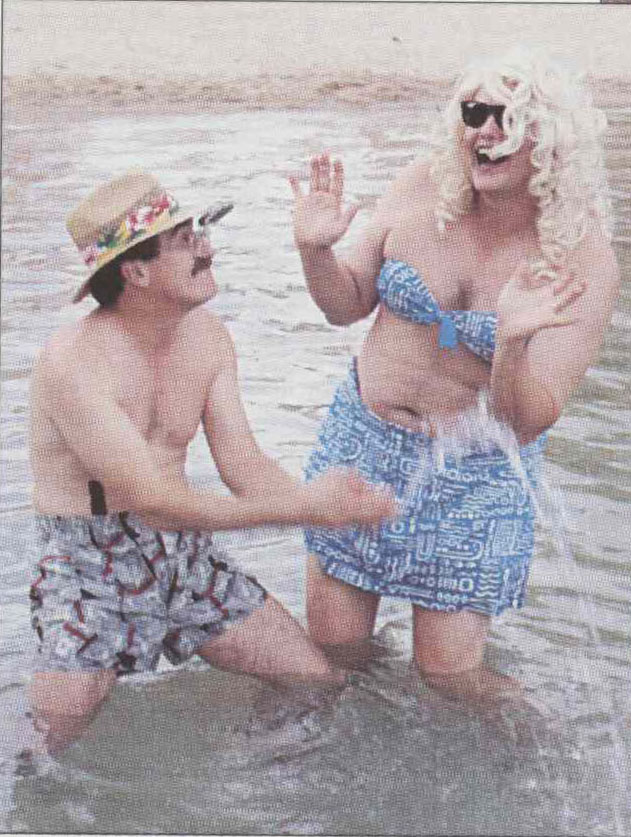 A plunge down the water slide!
Here she is showing off the goods:
This was just before my hernia operation…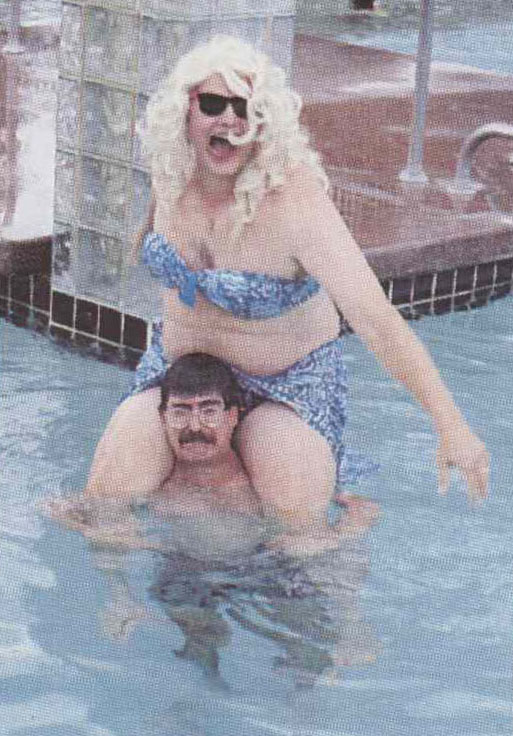 The next day a romantic cruise in the gondola.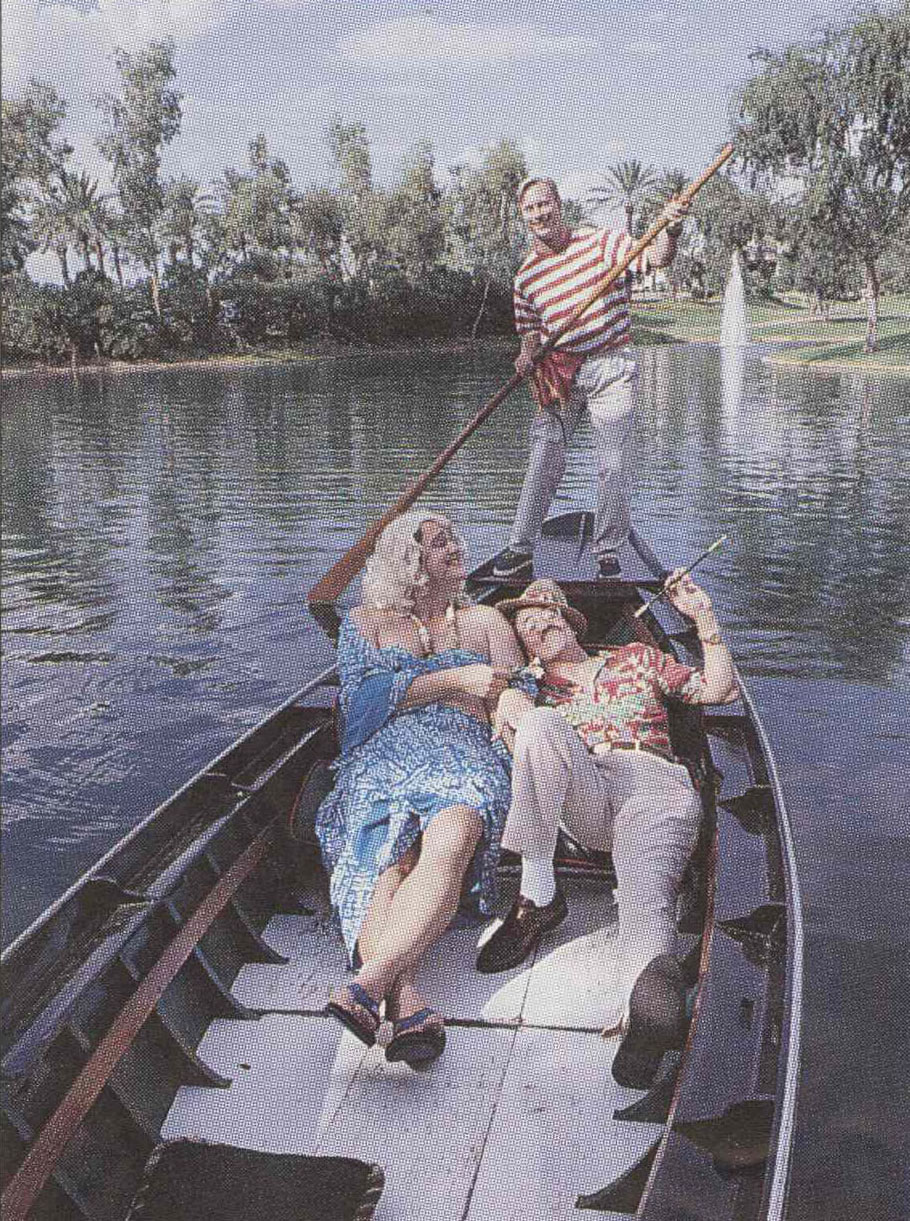 The gondolier had a voice like Caruso! (Not Enrico Caruso. Melvin Caruso who works down at the Jiffy Lube) Followed by a sensuous waltz to Every Inch of my Love played by two guys who didn't wear pants…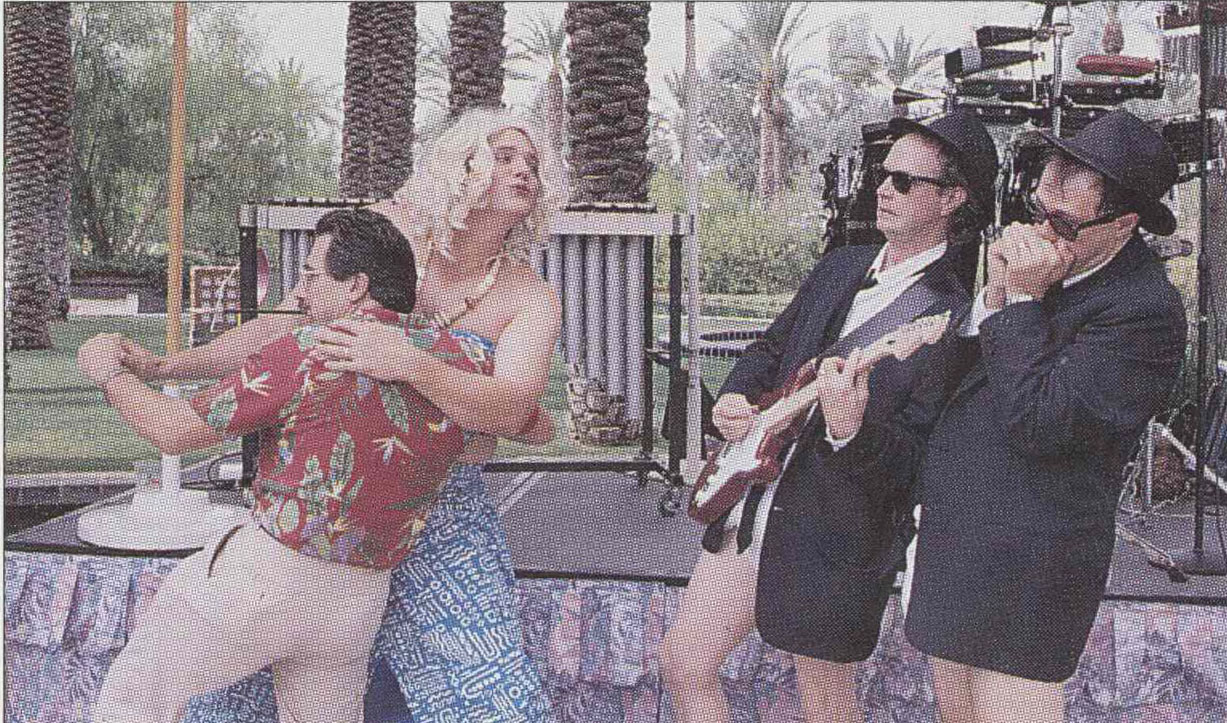 A nightcap or two at the Starlight Lounge and Fish Market. I have to admit that I had a few…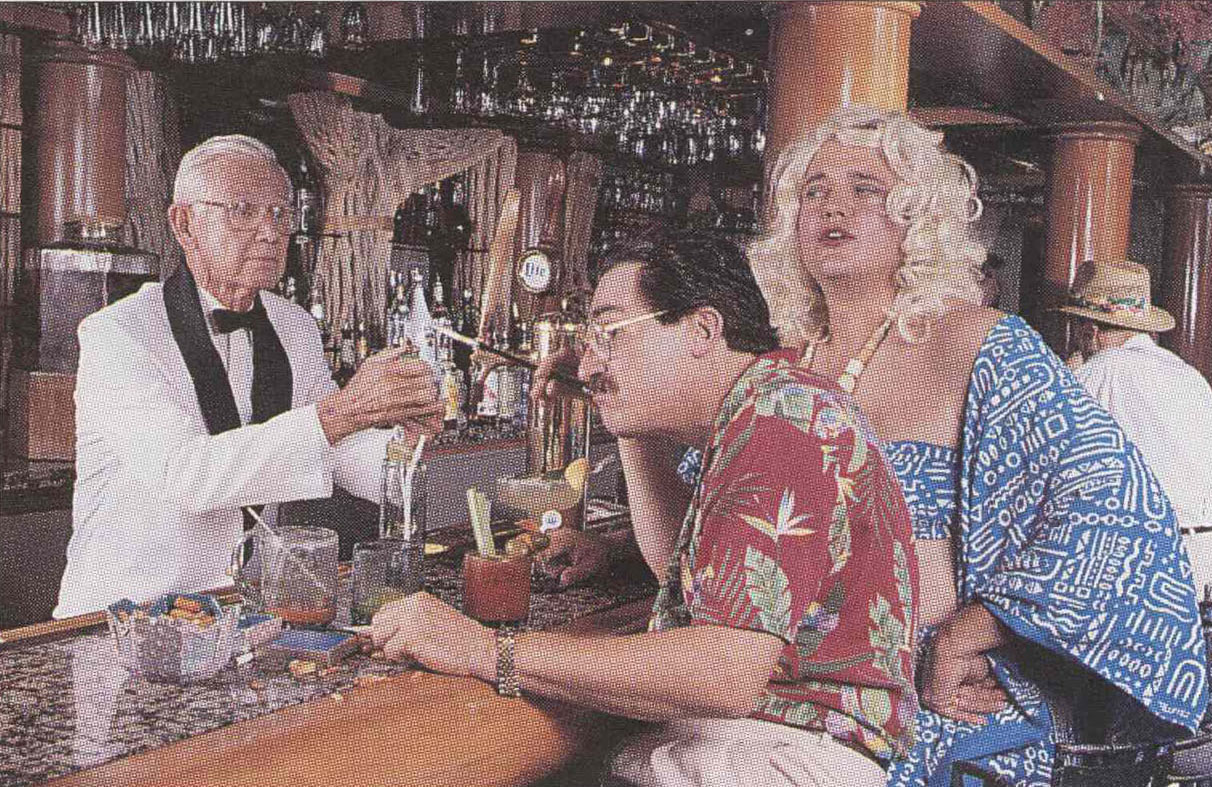 I was beginning to get the feeling that Billie had a bit of a roving eye. The way she smiled at the gondolier. And the band. And the drunken bartender.
And next morning at breakfast she almost broke my arm…