About ten or twelve years ago I built a potting bench for Frau Grace:

She says that it's too nice to pot plants on, so I spent today building another one for her. I got caught in rain delay so I'll finish tomorrow.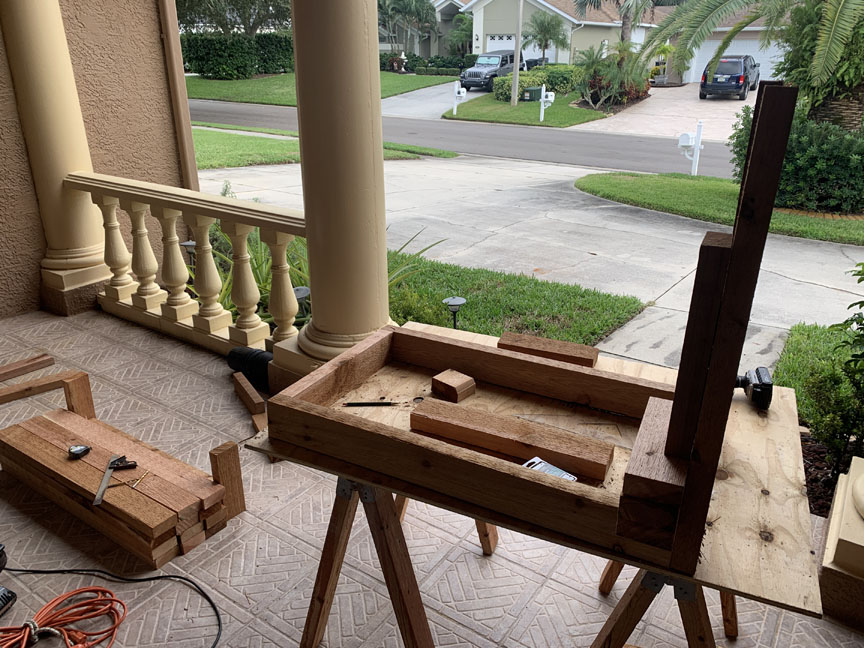 You didn't know that I was an accomplished carpenter, did you?