The most beautiful building in Belgrade, Serbia, is the Church of Saint Sava. It's nearing completion after a hundred years or so.

It' almost 300 feet tall. The dome weighs 4000-tons. It took like 3 months to get it up there. But the inside is what's incredibly beautiful. The guide told us how many mosaic tiles were on the walls. Several million as I remember. The mosaics weigh in at 400 tons, most plated in 24 carat gold. It's just incredible.

This is the central dome:

I'd start going to church again if we had something like that in Bradenton.
In front of St Sava is a statue of a very fampous Serbian genius: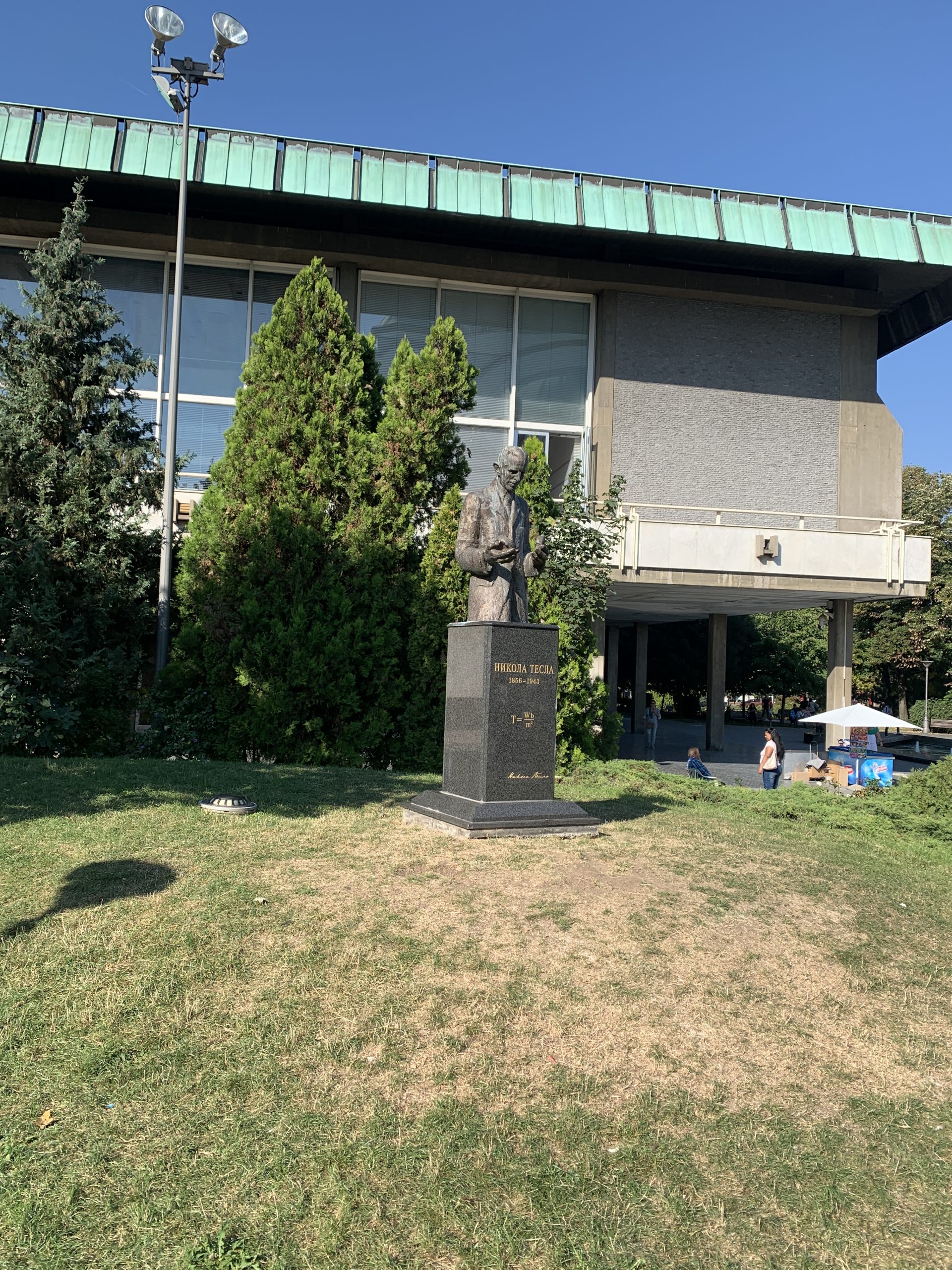 If you can't read the inscription, it's Nikola Tesla.