Ernie/Piranha Club Dailies

This collection contains all the daily cartoons published from 1988 through 2018 plus many that were never published. I've made notes throughout, and I've published the strips as they were originally drawn plus their replacements. There are four strips per page. The 88-89-9o book has 242 pages with 367 comic strips. The 2017-2018 book has 86 pages with 262 strips, including several which never before appeared. The remaining 13  books contain about 160 pages or about 640 strips. The books are 8.5 by 11 inches, black and white.  The 1995-1996 book, the 2015-2016 book and the 2017-2018 book are not yet available, but they soon should be.
There a lot of books supposedly available on the internet. Only select the ones from the list at the bottom of this page. I was able to lower the price by going to Amazon. The 1988-1989-1990 book costs $11, the 2018-2018 book costs $8, and the rest cost $9.
Here is a typical cover and a typical page: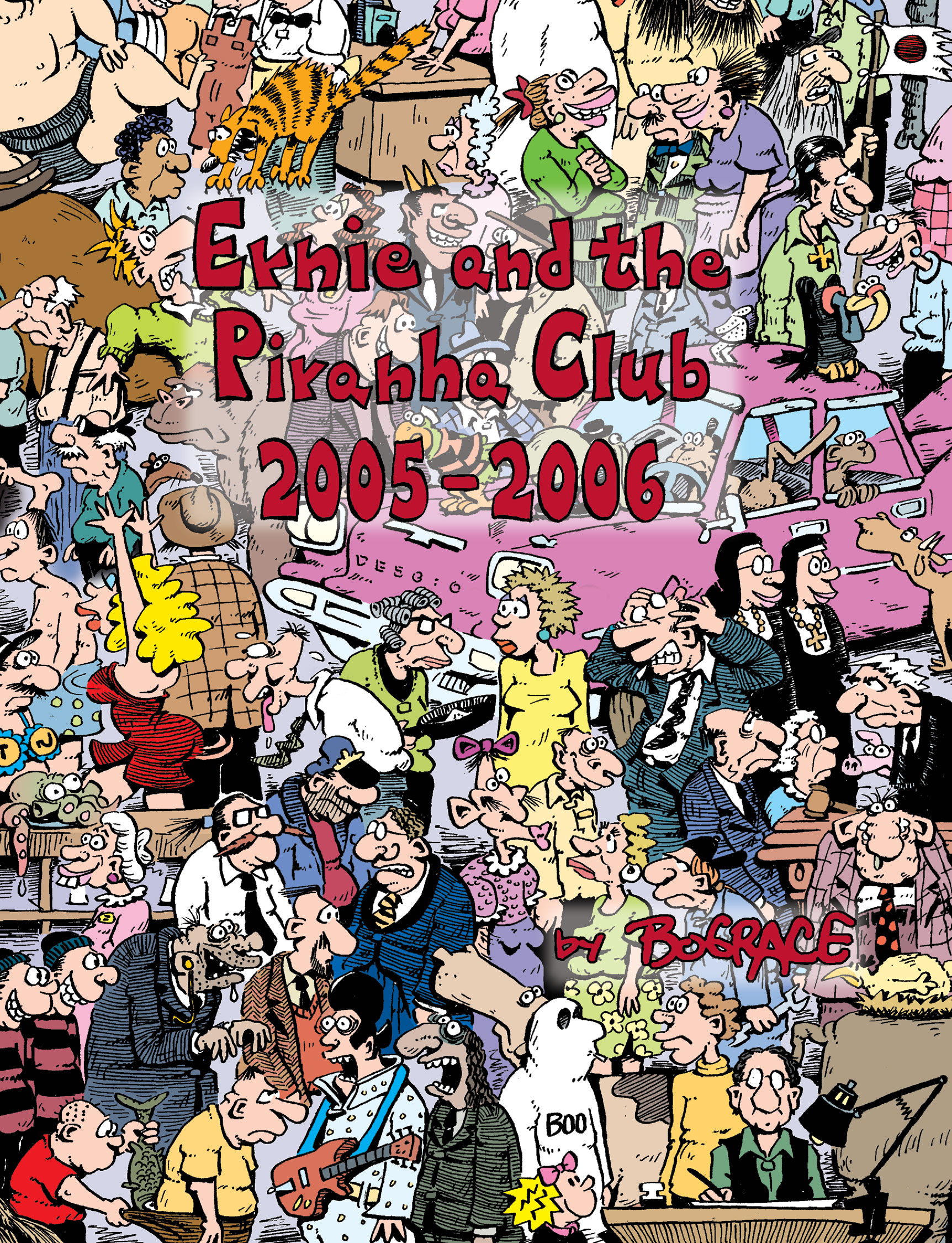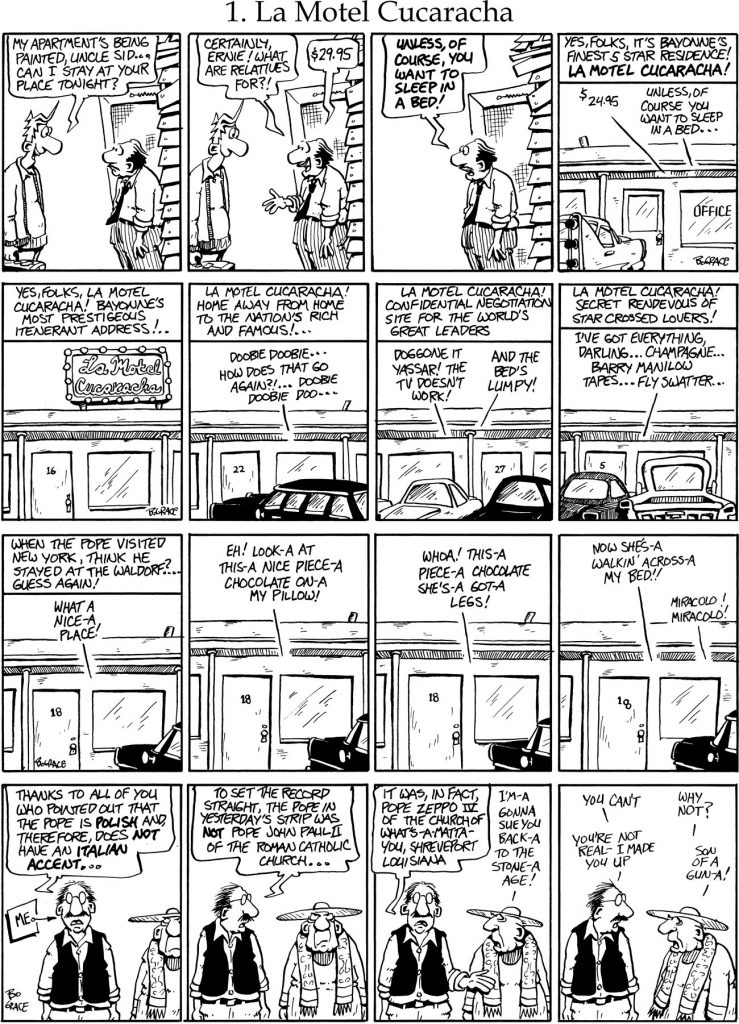 Here are links to the books which are now available on Amazon: