This is a collection of 160 Sunday comics which I like the most. Oh, there are others that I think are pretty good, enough of them to put together another collection. Perhaps I'll do that later this year. But for now here is what I consider to pretty funny. The book is 8.5″x11″, in full color. It costs $15. It's only available in the States. Maybe Canada.


A few years ago I had a collection of all the Sundays from 2003, 2004 and 2005, but I retired it. The Sunday Brunch collection doesn't have any cartoons from those years.

Ernie/Piranha Club Dailies
This collection contains all the daily cartoons published from 1988 through 2018 plus many that were never published. I've made notes throughout, and I've published the strips as they were originally drawn plus their replacements. There are four strips per page. The 88-89-9o book has 242 pages with 367 comic strips. The 2017-2018 book has 86 pages with 262 strips, including several which never before appeared. The remaining 13  books each contain about 160 pages or about 640 strips. The books are 8.5 by 11 inches, black and white.
There a lot of books supposedly available on the internet. Only select the ones from the list at the bottom of this page. I was able to lower the price by going to Amazon. The 1988-1989-1990 book costs $11, the 2018-2018 book costs $8, and the rest cost $9.
Here is a typical cover and a typical page: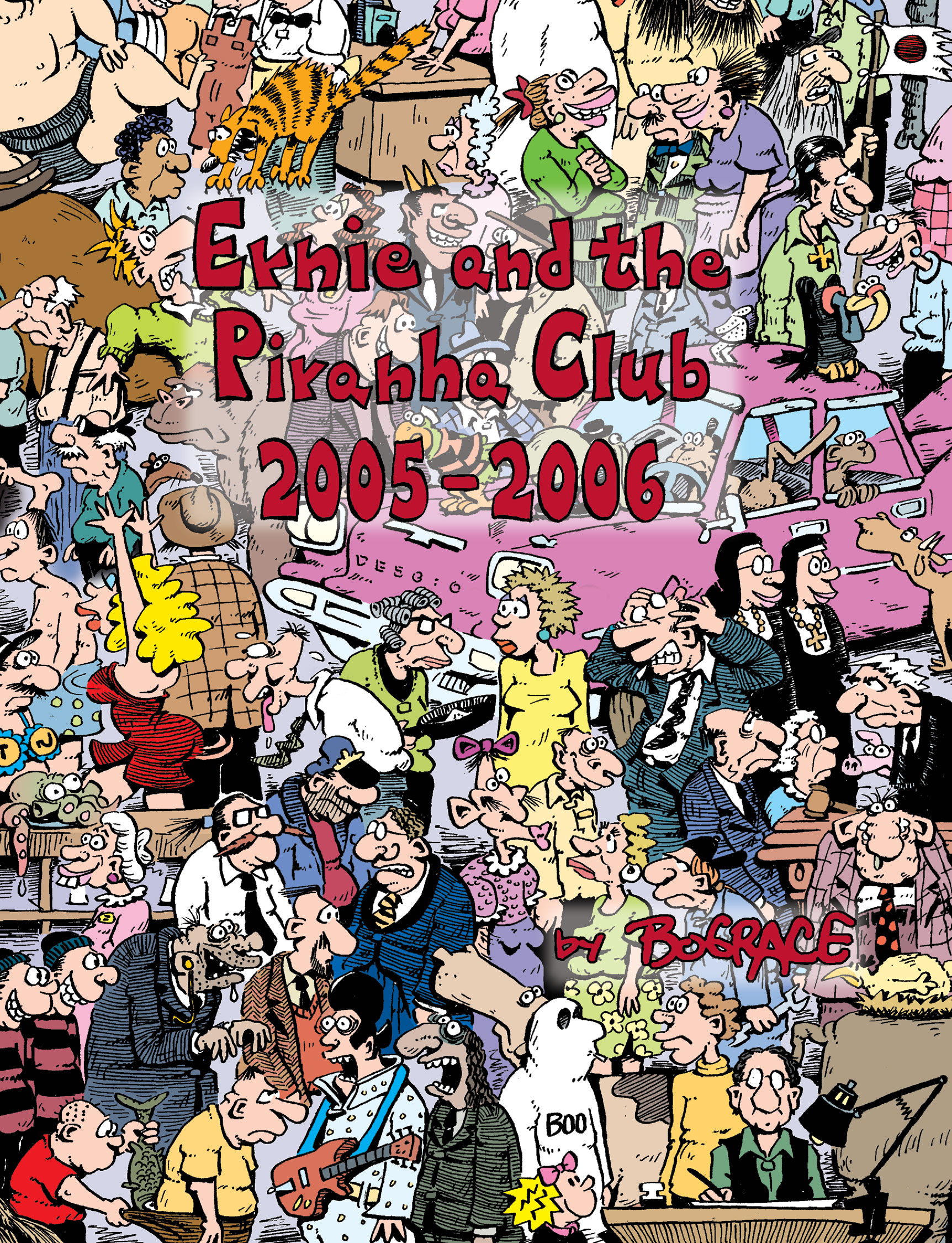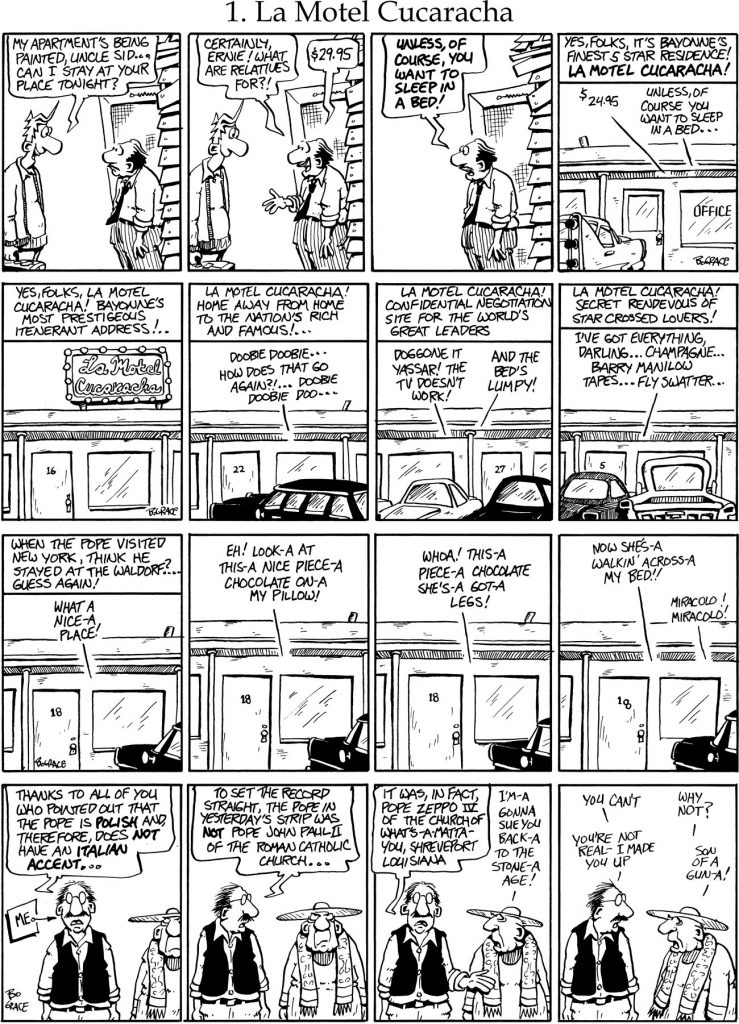 Here are links to the books of dailies which are now available on Amazon: