On the other side of the Island of Hawaii is Hilo.

It wasn't nearly as nice as Kona. Kind of junky. But they did have a nice farmers market with beautiful fruits and veggies.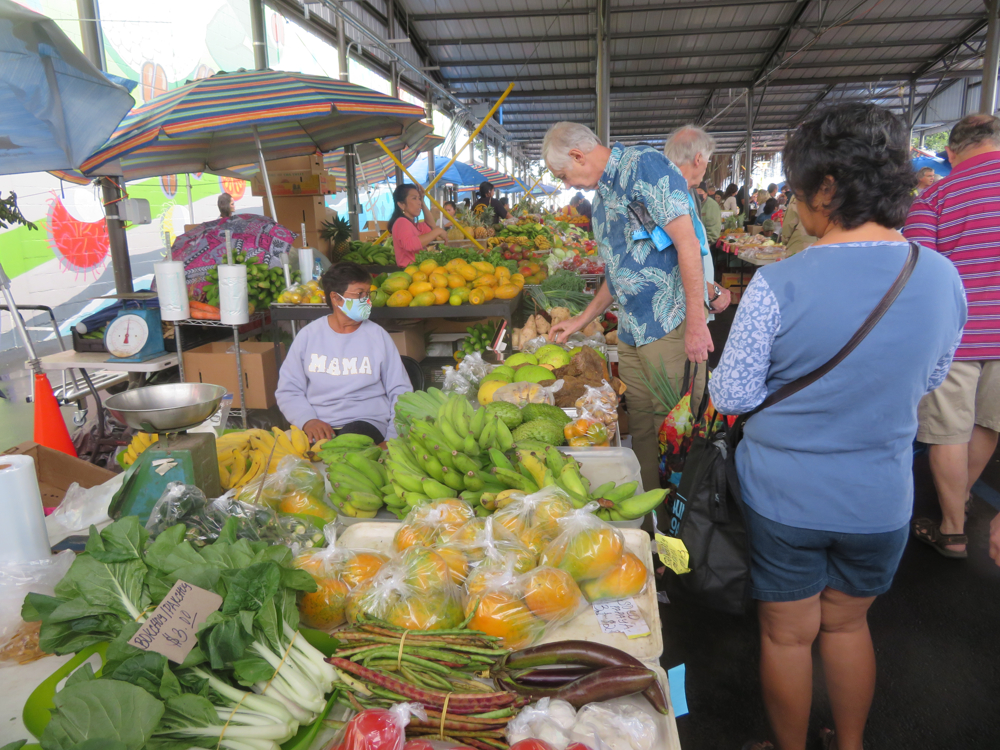 Lots of rainbows in Hawaii. Hilo is on the wet side of the island. They get about 200 inches of rain per year. Kona on the other side of the volcano gets much much less.

First stop was Rainbow Falls outside of Hilo. Though the water is brown, they told me that when the sun was shining there is a rainbow in the mist.
From there we went up to Hawaii Volcanoes National Park. The park is where the current eruptions take place. It is on the lower slope of Mauna Loa, elevation 13,678 feet. The vent, Kilowauea, is around 4000 feet. It was cold wet and windy.
In this next video you can see Mauna Loa in the background.