I'm going to reveal one of my sensational recipes. I've mentioned this before, but this is a more detailed recipe. We have a cleaning lady who comes in every other week. She gets here at 8:00 AM, and she hasn't had breakfast. So I make a couple of my saliva squirting dishes, and the two of us have breakfast together. She's absolutely nutz about….
Buddy's Mexican Egg Pie
I chop up, not too fine – bite size chunks – Onions, poblano peppers or what ever other peppers I have lying around. About two cups per person, more peppers than onions. I go out to my garden and pick four cayenne peppers, three for me and one for her. Chop them up and add them to the rest of the stuff and sauté in two nonstick 5 inch frying pans. After they've softened up I add a heaping tablespoon of ground cumin to each.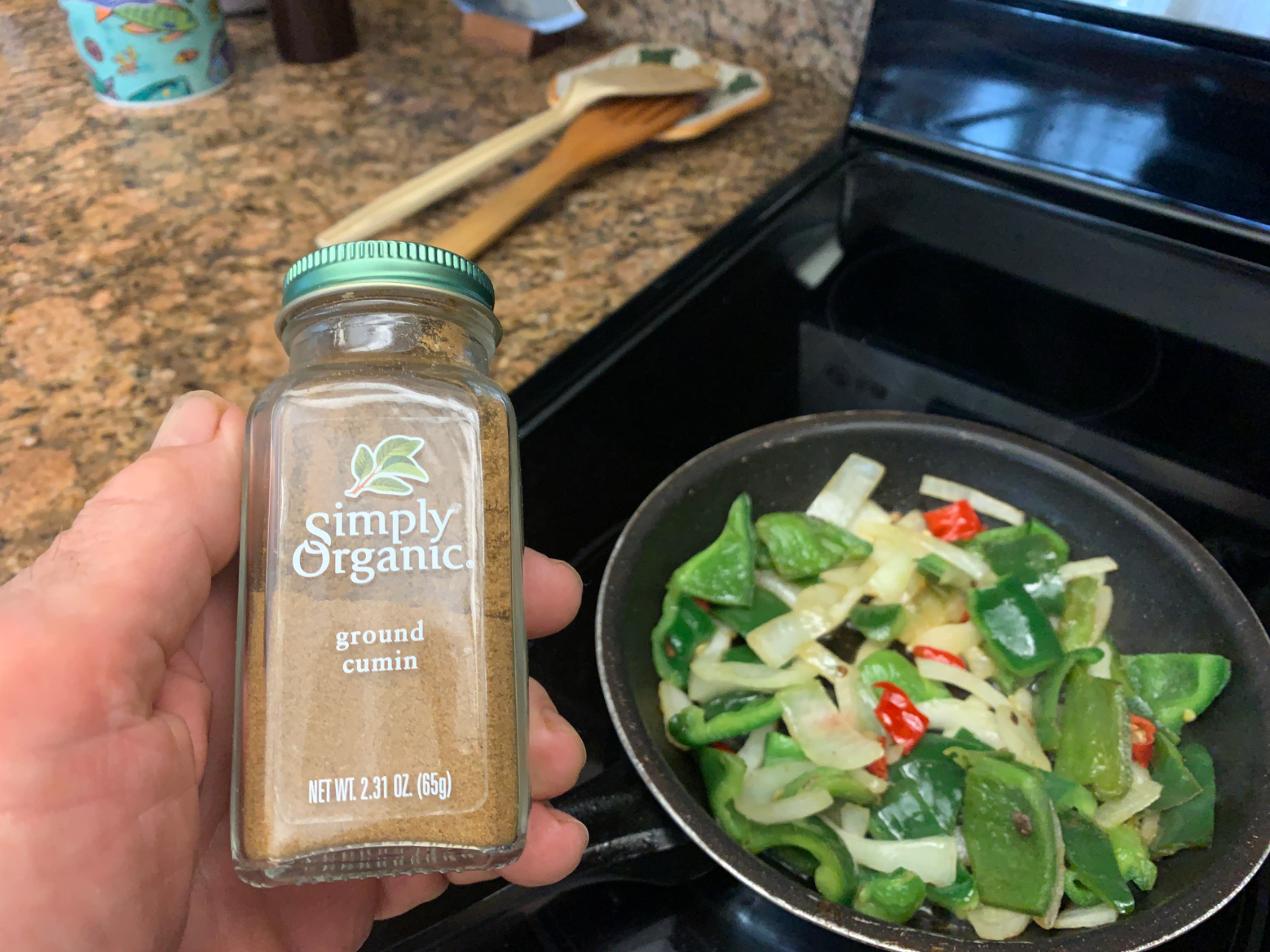 Then I whip 6 eggs (three in each pan) and pour the beaten eggs over the peppers. The egg should just about cover the peppers. Some are always sticking out, so I sort of dunk them in the egg.
The pans are hot, so you only leave them on the stove for a minute or less. Put the pans under the broiler.

Take them out when they start to brown. For each pan spread on top 3 tablespoons of Mateo's Salsa. (I get that at Costco)
On top of that add about 3/4 cup of fresh tomato slices. The salsa and tomatoes will also keep the eggs from burning.
Put it back under the broiler.

The broiling will take about 4-5 minutes. You can tell when it's done from the steam rising off it. When it's done I put under the broiler two five inch tortillas, just long enough to heat them up, about 15 seconds max. Don't crisp them. On a plate put one tortilla on the bottom, then the omelette…
and the second tortilla on the top.
The hot tortillas will keep the omelettes from cooling on your plate. My cleaning lady likes cheese on hers, so I put a bunch of shredded Mexican cheese on top of her omelette, under the tortilla. Sometimes I'll add sausage to the peppers. Mighty tasty!